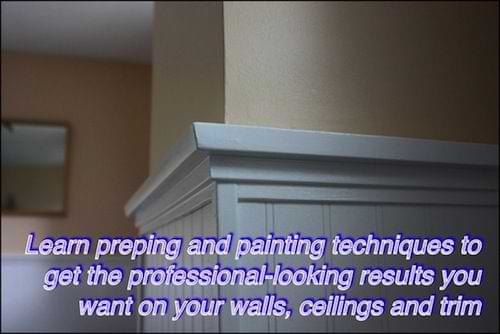 If you want to make improvement around the house, whether it's building some custom trim molding to spruce up your living room, choosing a great paint color for your walls, knocking down some walls and remodeling your space, or running some new wires to add more convenience, you can find the help you need at the links to the right of this page. And check out the featured tutorials below for helpful instructions and lots of illustrations to do these projects:

Build Crown Molding Lighting
Use these techniques to install crown molding with string lights tucked behind to add an impressive accent to any room in the house.

Paint Vertical Stripes on Your Walls
Measure, mark and paint vertical stripes on walls using the techniques here for calculating the size for various and consistent widths, no matter how long your wall is.

Repair Bubbling in Paint and Drywall
If you had bubbles appear right after painting or a leak has caused your walls to begin to blister you'll have to wait for things to dry out, but then you'll need to apply these techniques to fix the problem.
Wire Controllers for a Ceiling Fan and Light Kit
If you need to replace a ceiling fan and you don't mark the wires from the old one or the new one is wired differently, you'll need a diagram to hook things back up correctly. Check this page for several diagrams to control ceiling and exhaust fans.

Build a New Door Frame
Adding a new door in an existing wall will require installing some new framing too. Here's a step-by-step for moving studs around and adding new ones for any sized door you want.