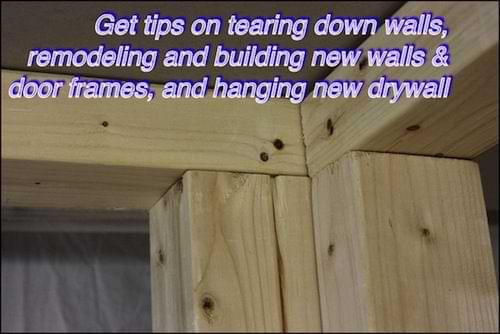 If you want to make improvement around the house, whether it's building some custom trim molding to spruce up your living room, choosing a great paint color for your walls, knocking down some walls and remodeling your space, or running some new wires to add more convenience, you can find the help you need at the links below. Check out these tutorials for helpful instructions and lots of illustrations to help you see how it works.
Each category page contains a listing of all the DIY instructions we have to offer on each topic. If you can't find the answers you're looking for on one of these pages, check the bottom of each for the Search This Site link and word search Do-It-Yourself-Help.com. Or use the Ask a Question link to contact us directly and get an answer to a specific question.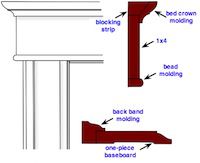 DIY Wood Trim Molding Projects
Want to build your own trim molding designs? We can point you in the right direction and give you tips on how to design and build trim molding for any situation. Install a custom crown molding, build original door casings or embellish the designs you already have using a combination of some simple molding profiles.
DIY Home Electrical Wiring
Need to change a switch or wall outlet or wire a 3 way switch? Check out our easy to read wiring diagrams for wall switches, receptacle outlets, ceiling fans, GFCI's, circuit breakers, complicated 3 way and 4 way light circuits and more.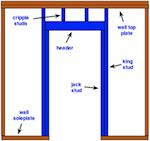 DIY Home Remodeling
Want to put a door where none was before? Open up a wall and build a frame for a new door or window, add a partition wall to divide a room or create a new closet or frame for a new ceiling fixture with these completely illustrated guides.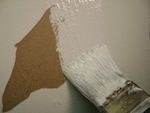 DIY Plaster and Drywall Repair
Repairing damage to drywall and plaster is easy using the methods and steps in these guides for repairing torn drywall paper and bubbling paint, drywall nail pops or water-damaged plaster, wall and ceiling cracks and most anything else that may be effecting your walls and ceilings. And if you have drywall joints to finish or corner bead to install we can help you there too.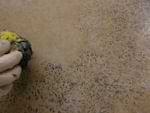 DIY House Painting and Faux Finishing
Want to paint an entire room or just add some stripes to your walls, paint a white ceiling and a bright accent color, or renew your drab kitchen cabinets? Maybe you need to paint a high ceiling, mix some glaze color for faux finishes or just touch up your old wall paint. Look through this list of guides for help with these and lots more DIY painting projects.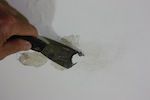 DIY Home Improvement VIDEOS
We have videos demonstrating many of the painting and repair projects covered on this website. If you need to repair holes in walls and ceilings, water damage or torn drywall, paint walls, ceilings or trim molding, we have quick, simple videos that walk you through each process, step by step.