Get Help With Your Next DIY Project!
How to Choose a Paint Brush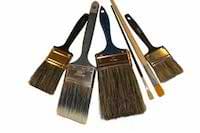 For painting projects around the house, you really only need 2 or 3 "good" paint brushes. Even if you need to paint every room in the house and the entire exterior too, you will likely want just a few favorites to do it all.
Good paint brushes aren't cheap. A basic high-end, 3 inch brush will start at around $15.00. This may seem like a lot to pay, but as long as you wash it properly after each use, a brush like this will last through many years and painting projects. In reality, a quality brush will be much cheaper in the long term than a low-end one. Read More
Doorbell Wiring Diagrams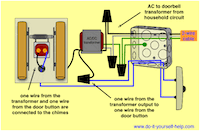 If you're putting in a new hardwired doorbell or you need to repair an existing one, the diagrams on this page illustrate the most common installations you will find. Included are wiring for a typical hardwired doorbell with a transformer, a two-button doorbell, an old house doorbell powered by a battery, and an alternate to battery power using an ac adapter. Read More
Cleaning House with Microfiber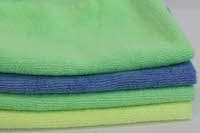 If you haven't heard yet, microfiber is truly a revolution in cleaning products. This material has a microscopic structure that literally scoops up dirt particles, oil, grease, liquids, and even bacteria, to leave a clean not possible in the past. Materials like cotton, long used for cleaning most surfaces, will pass right over particles that microfiber grabs and holds for superior results when dusting, polishing, and cleaning all types of hard surfaces. Read More
Building Stacked Door Casings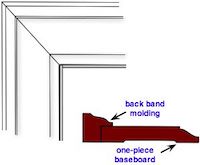 This page contains some ideas for building door and window casing using different molding profiles and 1by finish lumber. These examples represent some traditional designs found in Victorian and Colonial styles as well as some combinations that don't fit into any particular style or other but are commonly used to build casings.
This design is typical of the Colonial style found in many home in the United States. It combines a basic one-piece baseboard profile and a back band to create a casing with two decorated edges. A baseboard is used here but a one-piece casing can also be used. Back band like this can probably be found at a home store and certainly at a millwork or lumberyard. One can also be made by cutting a rabbet along one edge of a standard stop bead or other small strip. Read More
Painting Faux Stone Finishes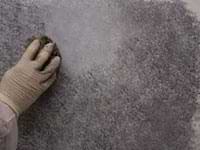 Using the process described on this page, you can paint a faux stone finish on just about anything. With just a couple different glaze colors, several different types of stone can be simulated on ordinary household objects like vases, picture frames, or even furniture.
Stone like granite is found in a few different colors in nature: gray, brown, and black shade are common and we use those for the projects described here. The gray stone finish is the simplest to do with just two colors involved. Brown is the most complex, requiring five different colors of paint and glaze to create. All of these finishes are easy to do, just follow the chart below and apply the colors in the order and density called for. Read More
How to Paint an Interior Room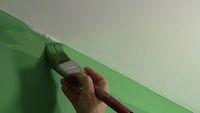 Before beginning to paint a room it would be a good idea to first consider the type of paint you will be using. It will make the job easier all around if you use flat latex paint on the ceiling and walls. This will make it possible to touch up paint on missed spots and smudges, without flashing. It will also make it easier to cut in and if you need to mask to paint a straight line, painting with flat latex makes for sharper lines and less peeling when removing the tape. Read More
How to Remove Old Wallpaper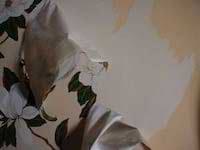 Wallpaper removal is a messy job no matter how you do it, but if you want to get rid of old wallpaper, you really have no choice but to strip it. While it may be a bit of a hassle, it's well worth the effort when the result is a fresh new wall to decorate.
Stripping the paper off the walls is probably the toughest part of the job but the most important part is dissolving the paste. After the paper is gone the paste will be left behind, causing new paint finishes to crack and even new wallpaper to peel. To be successful, you need to dissolve and get rid of all the paste. For this we recommend Savogran® stripping solution. Not all liquid strippers will dissolve the paste so it can be washed off the walls, but this one does a good job with the least effort. Read More
How to Repair Ceiling Holes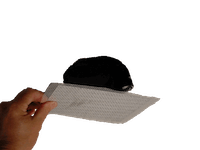 Ceiling holes present a particular challenge when attempting to do repairs. Because gravity will pull down on the patching material as it dries, a bulge can develop in the surface and cause an unsightly finish when you're done.
If you're dealing with a smaller ceiling hole, you can use a self-sticking, aluminum reinforced patch like the one shown here for a quick, easy repair process. A drywall patch like this can be found just about anywhere wall repair materials are available. Read More