Interior Decorating Tips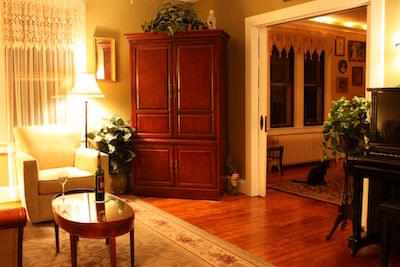 Interior decorating ideas and inspiration can come from the furnishings you already have appointing your room. For instance, a rug or upholstery pattern can serve as an anchor for your room décor.
Finding Decorating Inspiration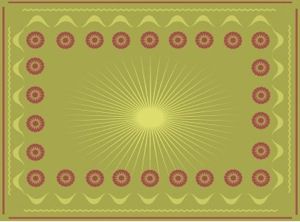 Using the colors from one of these items you can choose your paint color, furnishings, curtains, and lighting. For example, let's say this is a room sized rug you already own. The colors in the rug pattern: olive, mauve, and beige complement each other well. These same colors will make a good decorating scheme for our room.
Choosing Paint Colors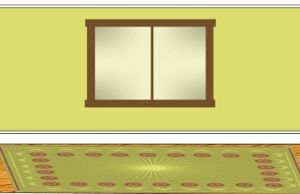 Turning to the paint colors first, we could choose a variant of any of these three for our walls. A dark pea green, a khaki olive, beige or even a shade of mauve would all be good choices to complement the rug. The size of your room will have some influence on wall color choices, a small room should be painted lighter colors than a larger room, for instance.
That takes care of the walls but what about the ceiling and trim? Usually a white or off–white is the best choice here. Any other color would be too distracting and busy. In addition, a white ceiling will reflect more light and brighten your room. White trim will accent the dramatic wall color making the room feel fresh and exciting for some time to come.
One exception to the white ceiling and trim rule is to use another one of the three colors from the rug for our trim molding. For instance, for a more daring effect, you could use beige or even a light olive on the trim. This will enhance the wall color and tie the three elements: walls, trim, and rug together.
Choosing Upholstery Fabrics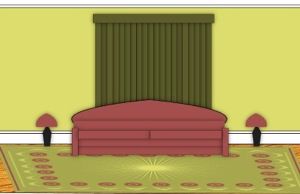 With the paint colors decided you can turn your attention to the furnishings. To choose furniture that complements your new room décor we return to the rug for inspiration. We can use variants of the three rug colors, white or off–white for curtains, upholstery, lamp shades, etc.
Our furniture upholstery could be a light olive or beige, a mauve or even a dark olive green. Curtains and lamp shades could be off–white, mauve, beige, or green.
Choosing Furniture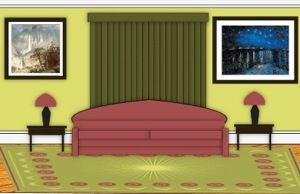 The last element of our new room décor is the wood furnishings. This includes: wood frames for mirrors and art work, coffee and end tables, and wood trim on upholstered furniture.
All of these pieces should match in color and if possible, wood type. For instance, if you already have a coffee table or end tables with a dark stain finish, add new art work frames, mirror frames, etc. of the same basic shade. It doesn't matter if you like light or dark wood colors as long as you keep everything pretty close to the same shade.
More Like This on Do-It-Yourself-Help.com