Insulate Old Wooded Windows with Plastic Food Wrap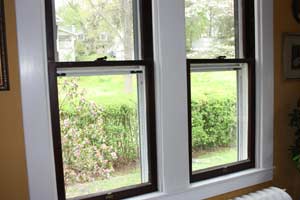 If you have an old house with the original windows, you will almost certainly have quite a draft coming through the sashes in the winter. If you can't replace the windows because of cost or historic district restrictions, you don't have to heat the great outdoors every cold season, you can stop all that air from coming through.
Use Plastic Wrap to Block Drafts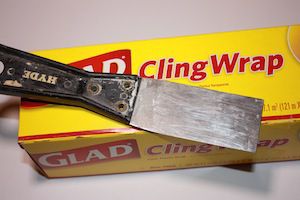 To seal the joints where your old, wooden window sashes meet the jamb, tuck plastic food wrap into the gaps. You can fill the space around and between the sashes using a putty knife to push the plastic deep into the tracks.
Push Plastic Into Gaps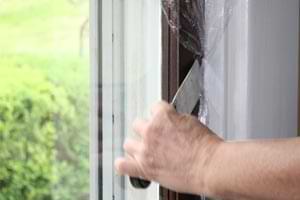 Pull off a sheet of plastic long enough to go along each edge of the sash. If one sheet doesn't completely fill the gap, use a second and third one as needed.
Warmer Windows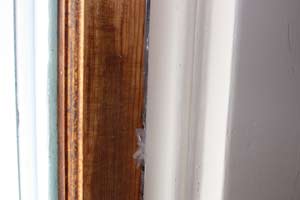 The clear plastic will be virtually invisible, so it can be an easy solution to live with over the winter and it will lower your heating bills. Be sure to remove all the plastic wrap if you open the windows when the warm weather returns.